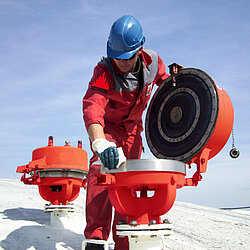 Aim: Maximum safety through the maintenance and servicing of safety equipment.
Annual maintenance of equipment is recommended in order to guarantee functionality and extend lifecycles.
We have two well-equipped service vehicles. Our service technicians bring years of experience and special qualifications to the task.
Maintenance contracts are ideal: We take care of everything. Long-term cooperation gives us an in-depth knowledge of each customer's specific circumstances.
Don't hesitate to contact us to arrange a consultation or to make an appointment. Contact our head of workshop and revisions or your local field service consultant directly.